TEXPERS Members Won't Want to Miss This Houston-area Trustee Training Opportunity
 
The Texas Association of Public Employee Retirement Systems invites its members to attend a free luncheon and presentation on current investment strategies at Ruth's Chris Steak House, 5433 Westheimer, Houston. Register by Jan. 12 by clicking here.
Several of the most successful private equity, real estate, and debt funds present the program. This event is co-sponsored by the TEXPERS and the American Trustees Education Council (AmTEC). 
In addition to earning required continuing education credits, trustees and investment advisors improve their investment decision-making skills, make valuable new connections, and may even find an opportunity to work with one or more of these funds in executing investment opportunities together.
For more information, contact Stephen Brewer, president and chairman of the American Trustees Education Council, at 713-443-3662 or click here to register.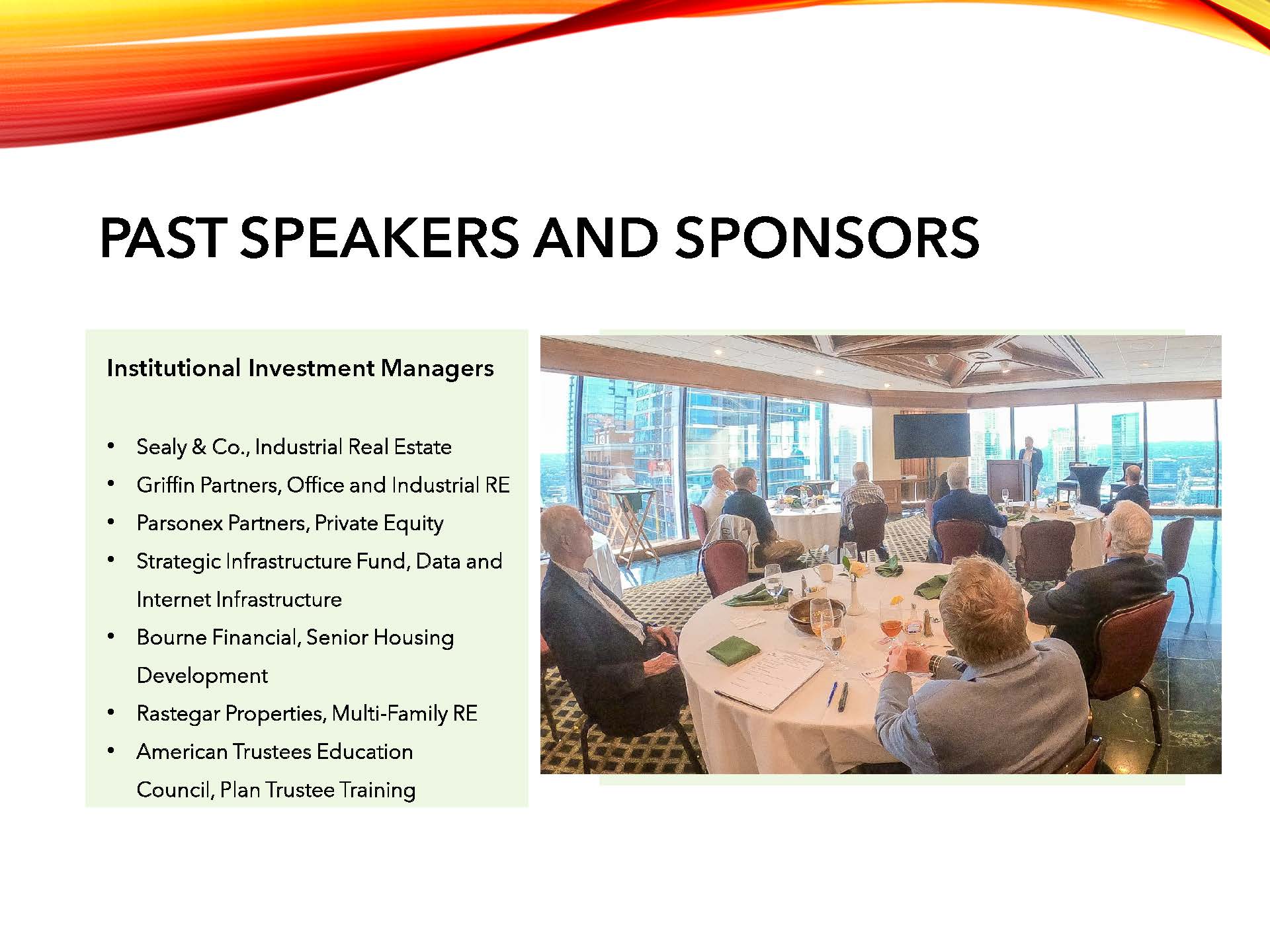 Share this post: