Austin will host the Texas Association of Public Employee Retirement Systems' 2023 Annual Conference on April 2-5. As part of the Association's mission to help public employees secure retirement, this year's theme is "Strengthen Pension: Together We Can." State-mandated training programs and public employee retirement management sessions are offered at the Annual Conference. Participants will be able to learn about industry trends, gain new skills, and establish new connections during the event.
Conference Registration

This year's conference features a networking golf tournament, membership receptions, keynote speakers, a motivational speaker, breakout panel discussions, a member's event, and roundtable discussions during which members will get to discuss pressing topics with peers and experts.
An early-morning golf tournament kicks the conference off on Sunday, April 2. The rest of the day is free until a 5:30 p.m. welcome reception. TEXPERS' pension funds may attend the association's Annual Business Meeting at 3 p.m. 
The conference continues Monday, April 3, with general sessions starting at 8 a.m. A members' event will be held that evening at Punch Bowl Social, an Austin "scratch-to-table dining and couture gaming" destination. 
General sessions continue from 8:30 a.m. to 4:30 p.m. on day three of the conference, Tuesday, April 4. There will be a reception at 5 p.m. The last day of the conference, Wednesday, April 5, features a half-day of general sessions.
A Look Back at Last Year's Annual Conference
Basic and Advanced Trustee Training
TEXPERS members looking to fulfill state-mandated Basic and Advanced training requirements may do so the day before the Annual Conference starts on Saturday, April 1. 
Basic Trustee Training is for new trustees and provides seven hours of training over seven content areas from 8 a.m. to 4 p.m. The registration fee is $225 for TEXPERS member retirement systems and employee group members and is $325 for non-member retirement systems.  
Advanced Trustee Training is for more seasoned trustees who have taken Basic Trustee Training or another training program covering the same content. Advanced Trustee Training is different every time it is held and offers a deep dive into various topics. The April 1 class runs from 8:30 a.m. to 1:30 p.m.

Venue
This year, TEXPERS members will gather at the Austin Marriott Downtown, 304 E. Cesar Chaves St. in Austin, Texas. The 30-floor hotel features 588 rooms, 25 suites, several dining options, a rooftop pool, and a conference center offering plenty of room for TEXPERS members to gather safely.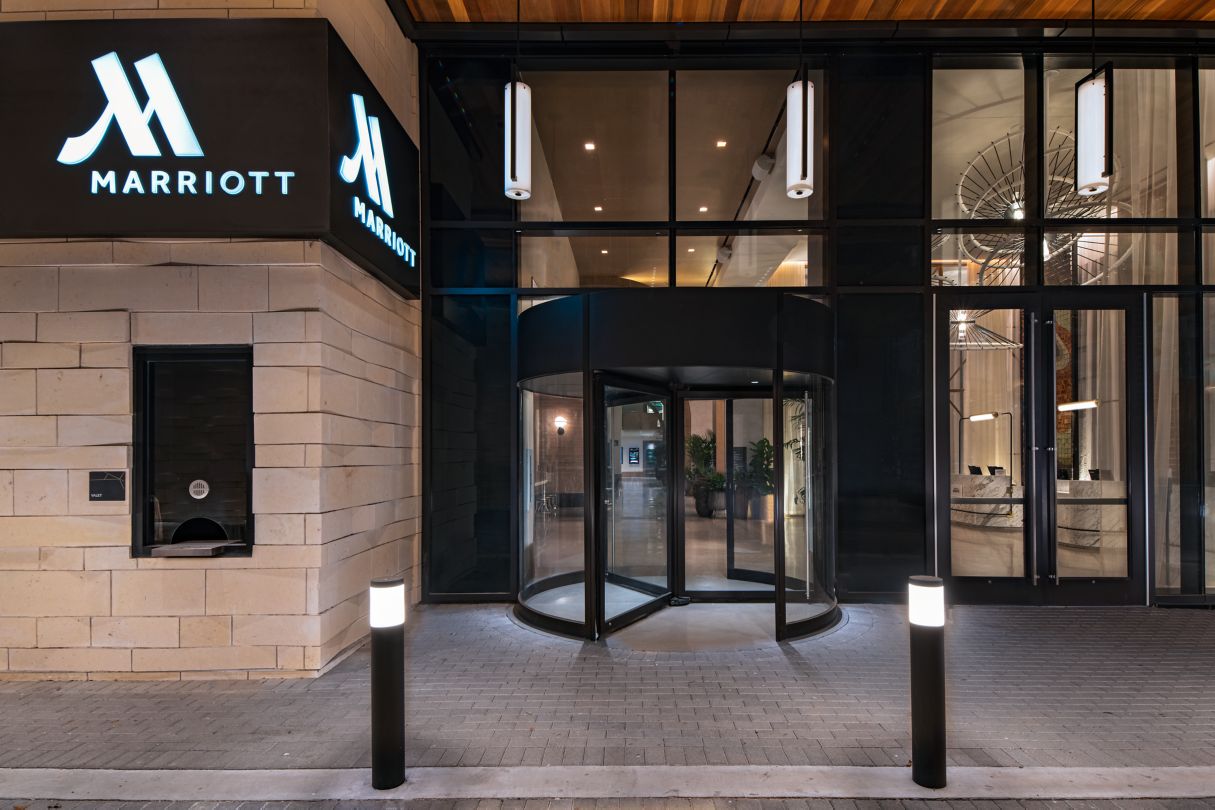 The venue follows health guidelines from the U.S. Center for Disease Control and Prevention, the World Health Organization, and state and local health departments. The hotel has committed to frequently treating surfaces in public spaces with hospital-grade disinfectants and has trained food handlers on safe food preparation and service. Click here to access Marriott's health protocols.
TEXPERS has worked to ensure its conference attendees have a simple, quick, and efficient way to book their hotel rooms at the conference. After registering for the conference, a confirmation email will include a link allowing registrants to make reservations at the Austin Marriott Downtown. Those who reserve a room at the Austin Marriott Downtown by March 10 receive a reduced room rate of $298. TEXPERS has invested time and effort to negotiate the best rate available throughout the conference. 
Get our official conference app,

Get the most out of the app and have a more productive experience!