Supply Chain in a Post-COVID-19 World

The global health pandemic and economic shutdown present unparalleled challenges to the global economy. The consequences of the financial collapse were far-reaching, exposing vulnerabilities of supply chains throughout the global economy.  Recently, the disruptions at the Suez and Panama Canals created global port congestion, a shortage of shipping containers and rising costs of goods. As a result, we anticipate manufacturers will hold more inventory on or near their facilities, increase domestic production and reduce reliance on global supply chains moving forward. We believe this will result in increased demand in the U.S. for logistics real estate in addition to secular shifts like the continued growth of online retailing. "Disruptions can be a negative for companies who are unprepared to adapt to supply chain challenges, or an opportunity to differentiate if a company can secure goods when consumers need it most," indicated Melinda McLaughlin of Prologis. "In general, most Prologis customers view these disruptions negatively due to lost sales, increased difficulty of planning and volatile prices."
We would like to thank Melinda McLaughlin, Senior Vice President, Global Head of Research at Prologis and Randy Zisler, Chairman of Zisler Capital Associates for their contributions to this article, given their expertise in the marketplace.
Suez & Panama Canal Disruption:
In March 2021, the container ship "Ever Given" caused a week-long blockage of Egypt's Suez Canal. With the loss of ship traffic through this critical trade gateway, $9 billion[1] of goods were delayed in global trade each day. To put this into perspective, the Suez Canal accounts for over 10% of global trade, including 7% of the world's oil. Causing a ripple effect, the blockage and detours of other ships slowed the arrival of containers.  The arrival slow-down also delayed the turnaround time for emptying containers, freeing them for re-use. 
The Suez Canal blockage also caused shortages of shipping containers in Asia. Not only does the Suez Canal account for 30% of the world's daily shipping container freight, but it's the most important conduit for trade between Europe and Asia. Disruption of the canal also means disruption to the semiconductor industry, an area already impacted by shortages and vulnerable to shipping delays. Oil and gas shipments were also affected since crude oil could not be routed from the Middle East to Europe and the U.S. 
Source: https://www.semiconductors.org/wp-content/uploads/2018/06/SIA-Beyond-Borders-Report-FINAL-June-7.pdf
Another significant waterway facing global shipping challenges is the Panama Canal, which helps facilitate 4%[2]of global trade. Rainwater is needed to operate the 50-mile, man-made waterway, with too little water during dry months and too much during rainy months, both acting as causes for concern. The canal uses three times the amount of water as New York City each day to put it into perspective. The results are either not enough water to support movement through the canal, or storms and hurricanes render it inoperable. The Panama Canal's complex infrastructure relies on fresh water. It uses a system of aquatic elevators to lift ships nearly 90 feet above sea level onto a navigable waterway before lowering them at the other end.
With the supply of fresh water no longer as steady due to dry spells and intense storms, the Panama Canal does not have the water needed to fill its reservoirs and lakes, which empty into the sea after each use. A decline in Lake Gatun's depth means that ships cannot travel through while fully loaded, decreasing the efficiency of their trips. Additionally, authorities face the possibility of reducing the number of ships crossing the Panama Canal.
Port Congestion & Shortage of Containers:
Canals aren't the only reason for supply chain disruptions. COVID-19 had directly impacted ports, when a COVID-19 outbreak[3] at one of the busiest ports in Southern China led to shipping delays. At Yantian, a container port in the Chinese city of Shenzhen, an outbreak among dock workers brought traffic to a virtual standstill. This has created a strain on the international shipping industry that was already struggling with a shortage of empty containers. Some ships had to wait up to two weeks to take on cargo at Yantian, as approximately 160,000 containers are waiting to be loaded. 
We've already seen the impact of this on prices. A 40-foot container shipped to the West Coast of the U.S. now costs an astronomical $6,341, according to the Freightos Baltic Index - a price increase of 63% since the start of the year. Taiwan's shipping industry is among the hardest hit. It accounts for one-fifth of the world's chip manufacturing capacity, including a significant proportion of chips used in the automotive industry. 
COVID-19 outbreaks will likely continue to worsen the global shortages in the chip industry. A factory operated by a manufacturer of electronics and semiconductor parts in Malaysia had to shut down recently again, further delaying chip deliveries. This hurts everyone, from manufacturers to small businesses to consumers who feel the impact through slower deliveries and higher prices. Increased cases could potentially spell travel bans for months to come, further interrupting manufacturing and suppressing consumer spending. Additionally, Asia is currently prioritizing the eradication of COVID-19 cases, which could come at the expense of economic output.
Texas Freeze:
The global supply chain, already plagued with vast shortages, faced further threats by the storm that swept through the state of Texas in February of 2021.  Dubbed the 'Texas Freeze', the colossal storm led to freezing water and blackouts across the state, knocking out a third of natural-gas production in Texas[4]. The power generation failed, unable to perform in subfreezing weather.  Texans were left without heat and electricity. Gas processing plants went offline and witnessed a standstill.  Prices for chemical compounds used to produce auto parts, along with other plastic products, reached their highest levels in years. The semiconductor industry especially faced hard blows – with a majority of manufacturers located in East Asia, and the United States' vast concentration of semiconductor manufacturing located in Texas, the issue at home was exacerbated. Combined with a pre-existing shortage of goods with the onset of COVID-19, cost increases and delays for the automotive, home building and numerous other businesses became imminent. 
Low Inventories:
Consumers worldwide are feeling the pains of the disruption with low inventories at an all-time high. Think back to the onset of the pandemic with simple essentials, such as toilet paper and cleaning supplies, being supplied at record lows due to such high demand. The result? Manufacturers worldwide are playing catch-up to meet the rising demand for such products.  For example, lockdowns lead to a 40%[5] increase in demand for retail toilet paper, meaning manufacturers' plants were run at full capacity to meet demand. According to its most recent earnings, Clorox's net inventory grew nearly 51% year over year to reach $688 million[6]. Clorox still hasn't matched demand in multiple segments of the market. Manufacturing inventories have been volatile, with suppliers struggling with limited transportation and labor availability. This leads to a dampened ability to sell and reduced raw material.
As highlighted by the Texas Freeze, other industries feeling the effects of supply chain disruption are the auto industry and the home market. Inventories of cars and homes are at near-record lows, with sufficient supply for just one month of car sales and five and a half months of home sales. These shortages are holding back business activity. Homebuilders are experiencing shortages of key materials, from lumber, wallboards and roofing. The cost of lumber soared, with an increased demand for new homes amid a mass exodus to the suburbs, and a surge in renovations throughout the lockdowns.  Previously, new homes only made up 10% of properties for sale, while current data indicates those numbers have dramatically increased to over 25%. This increase in new homes has accounted in the significant influx of lumber prices, up 340% from the spring of 2020[7]. Meanwhile, the auto industry underestimated demand for its products and has accounted for one-third of the economy-wide rise in prices compared to one year ago. All these factors result in increased prices and limited availability for consumers.    
Conclusion:
Due to the current supply chain woes of the Suez and Panama Canals, port congestion and low inventories, businesses will likely need to rethink their supply chain and inventory decision-making. 
"The supply chain must be adaptable to innovation at the levels of the supply chain itself, the goods supplied by the chain and the underlying real estate," said Randy Zisler, Chairman of Zisler Capital Associates. "If the supply chain is constantly evolving, how does that affect the characteristics of the real estate itself? The linkage to real estate investing is important: the cost of capital should reflect the impacts of the supply chain's rate of obsolescence and supply uncertainty on the demand for industrial space. For example, is the cross-elasticity of supply between supply chain and real estate services inelastic or elastic? In most cases, Investors do not know, but should."
The result should be more inventory being held closer to the points of manufacturers. The reliance on waterways and container shipping has been stressed significantly by recent events. Retailers and manufacturers will all need to evaluate their supply chain and logistical support resulting in businesses reshoring and holding larger inventory. There are strong tailwinds for logistics in the U.S. The resultant increased occupier demand should create strong investment opportunity in the sector.
Melinda McLaughlin of Prologis, shared her final thoughts on the impact of recent supply chain disruptions. 
"The volatility in the flow of goods is a positive for logistics real estate demand, as customers need space to accommodate larger peaks and hold more inventory to weather future disruptions," said Melinda. "In addition, access to goods early in their supply chain journey, e.g., at major ports of entry, allows for more options and more control over the flow of goods (vs. locations downstream), which is particularly important in a time of fast-changing consumer preferences and widespread shortages. These locations – such as Southern California and Greater New York/New Jersey – have seen rapid escalation in demand, low vacancy rates and surging rents in response to their supply chain benefits and high barriers to new supply. The need to create more responsive, dynamic and resilient supply chains is driving robust demand for logistics space, and also for technology that can increase productivity and visibility along the supply chain. Some technologies to watch are automation, IoT, sustainable solutions, autonomous freight trucking and smart infrastructure."
Sources:
About the Authors:
Jennifer Stevens is Co-founder and Managing Partner at Alliance Global Advisors. She is an executive-level professional with real asset expertise and extensive knowledge of the General Partner & Limited Partner Universe. Her professional experience includes sixteen years of institutional portfolio management and consulting, strategic and investment planning, real asset investment underwriting, and a specialization in areas including Environmental, Social and Governance (ESG) and industry best practice. Stevens held several positions within The Townsend Group, advising clients with cumulative total plan assets of over $300 billion and approximately $20 billion in Real Estate allocations. She was a voting member of Townsend's Advisory Investment Committee, responsible for reviewing and approving due diligence reports and strategy for all advisory clients of the firm. Her clients included Kaiser Permanente, Los Angeles Fire & Police, Orange County, Los Angeles County, Los Angeles City, San Diego City, Sacramento County and Queensland Superannuation Plan. She has served as a representative member of the United Nations Principles of Responsible Investment (UN PRI), Global Real Estate Sustainability Benchmark (GRESB), Pension Real Estate Association (PREA), PREA Foundation Diversity Working Group, Institutional Real Estate, Inc. (IREI), Women in Institutional Investment Network (WIIN) and National Council of Real Estate Investment Fiduciaries (NCREIF) in addition to speaking at numerous educational and industry events. In 2016, Stevens received the inaugural GRESB Leadership Award from the US Green Building Council to recognize her efforts in establishing and growing Townsend's ESG Program. In 2019, she was included on Chief Investment Officer's annual list of the world's most influential investment consultants. In 2021, Stevens received the GlobeSt Women of Influence award. She received a Bachelor of Business Administration from Ohio University in 2004 and remains an active alumna. She is a former President of Ohio University's College of Business Society of Alumni & Friends and currently serves on the Executive Alumni Board. In 2019, Stevens joined the Board of the Ohio State University Center for Real Estate. She spends time in Ohio and Florida and enjoys sailing with her husband and spending time together with their daughter, Chloe.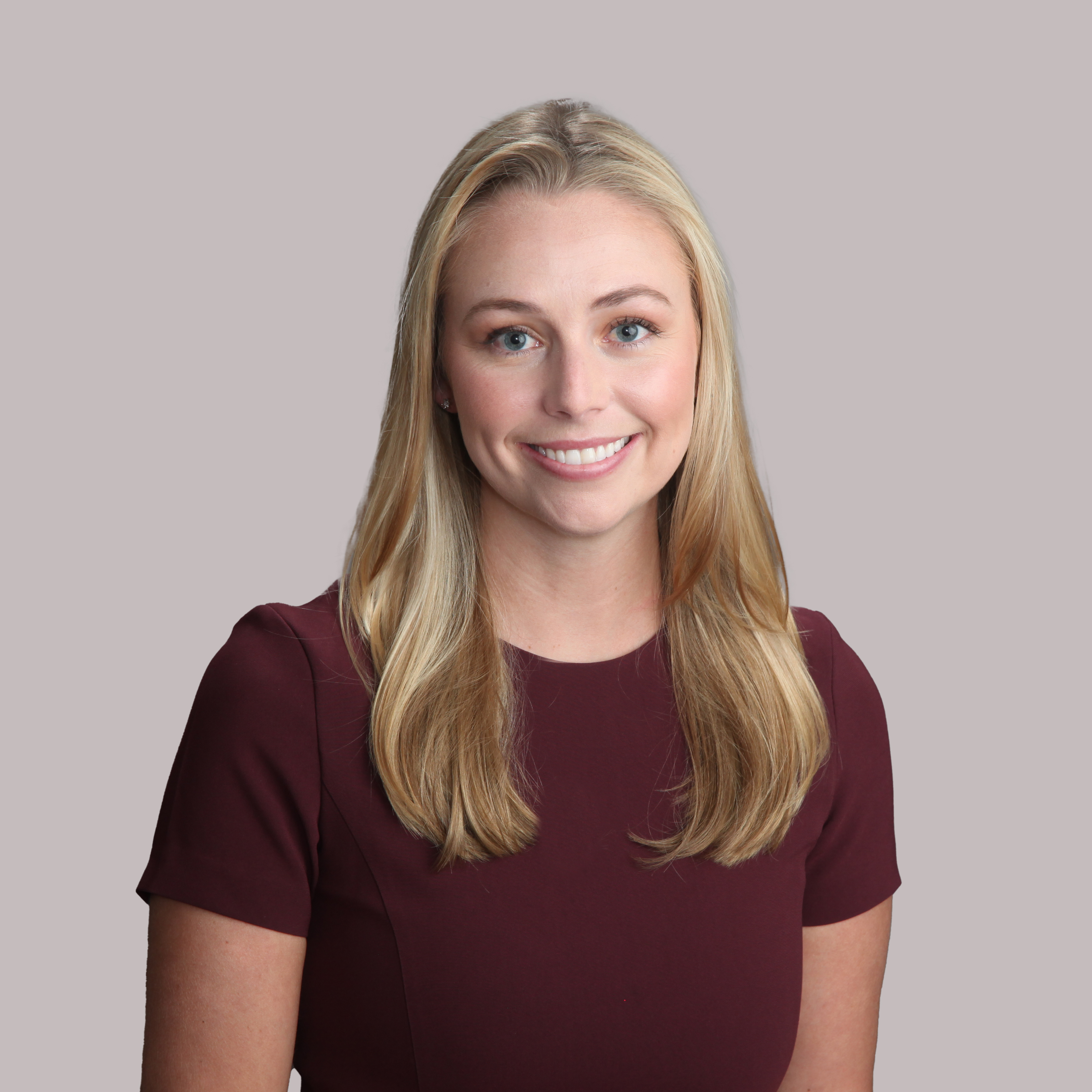 Emma Kropke is an Analyst at Alliance Global Advisors. Prior to joining Alliance, she worked at J. McLaughlin, where she served as a Marketing Associate. Kropke was responsible for catalogue production, the marketing budget and liaising with outside vendors and other departments as the marketing team's point of contact. She began her career at J. McLaughlin as an Executive Assistant to the Chief Executive Officer and Chief Administrative Officer. She holds a bachelor's degree in Political Science from Gettysburg College and is currently pursuing a Certificate in Real Estate Investment from New York University. Kropke resides in Sea Girt, New Jersey. Her hobbies include travel, skiing and enjoying time spent with friends and family.
Disclaimer:  This blog post was originally published in September 2021, and will be updated periodically to reflect changes in the industry.  The content may contain or cite personal and/or professional opinions that differ from the views of Alliance Global Advisors.  
Alliance Global Advisors is an Associate member of TEXPERS. 
Follow TEXPERS on Facebook, Twitter and LinkedIn as well as visit our website for the latest news about Texas' public pension industry.
Share this post: